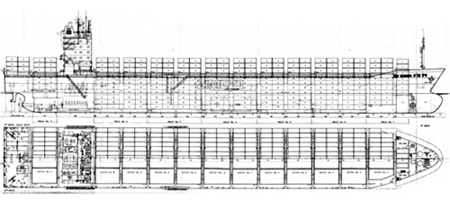 Doris Maritime Services SA (DORIS) is a Geneva (Switzerland) based company specializing in the management of ocean-going vessels, in particular, container feeder ships and bulk carriers. DORIS has, over the years, acquired an in-depth knowledge of the container shipping sector through operating a subsidiary container line and container terminal operations.
DORIS was established in 1983 by Mr. Nicolas Wirth the present CEO, a graduate in maritime studies with Bsc. (hons.) who also possesses a considerable expertise in both technical and commercial management of ships, S&P, chartering and other financial and operational aspects of ship management and ownership.
Nicolas heads a team of highly qualified, dedicated and experienced professionals engaged in the technical, commercial and financial management of ships that have been entrusted to DORIS.
According to Greek mythology, Doris was one of the goddesses of the sea. According to this mythology, Doris was « the consort of Nereus and the mother of his daughters, the Nereids or seanymphs, who numbered fifty ».