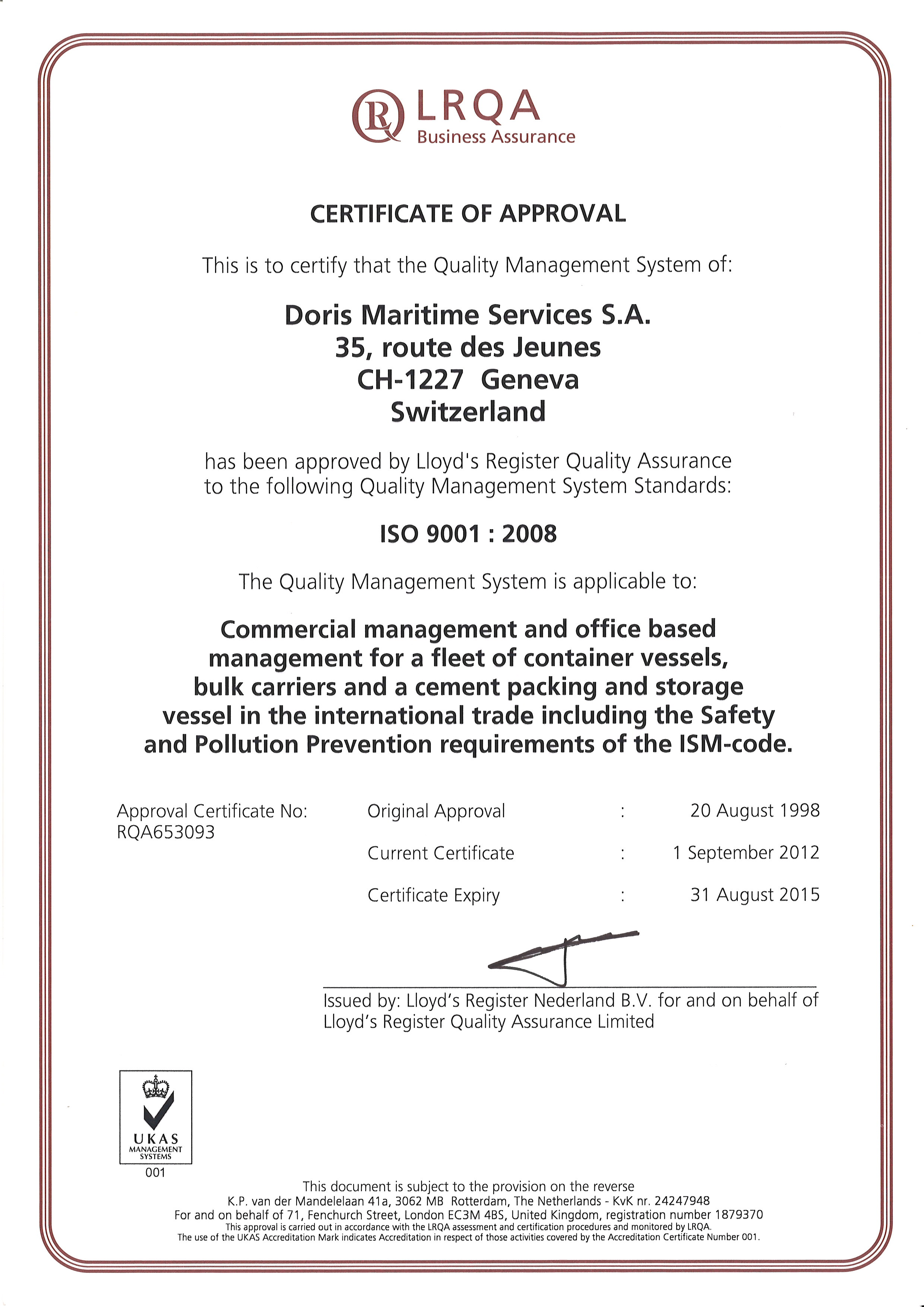 The early adoption of an ISO 9000 management system demonstrates DORIS' commitment to providing clients with a quality service and that DORIS does not wait for standards to be imposed. Compliance with International Conventions, Flag and, Port State and Client requirements are fundamental to our thinking.
DORIS has always and continues to be proactive in its approach to ensuring its products and services meet with current requirements and future demands for quality, safety and health and measures to protect the environment.
The training of seafarers, who work 'at the sharp end' of the business, is a top priority since their safety and health directly affects the products and services DORIS provides. DORIS recognises that only by employing seafarers who have the right calibre and possess the right qualifications and professional attitude can the 'best' products and assured services be provided.